We help interested pizzerias to offer vegan options with all the hard to find alternative ingredients.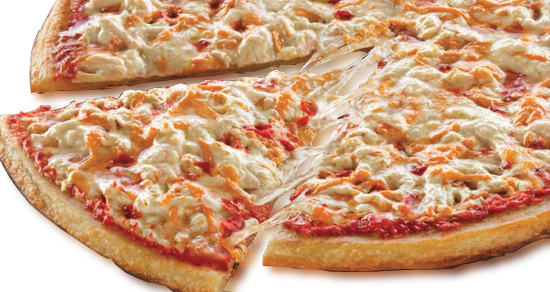 picture courtesy of Daiya Cheese
… and expand your market
There are about 40% of the population combined that suffer from some of lactose-intolerance or are vegan.
Here's how to add vegan options to your menu:
Replace Mozzarella with:
Daiya shredded mozzarella vegan cheese in 3/5lb case
Daiya cheese is gluten-free and soy-free.  It melts and stretches like Mozzarella and is currently the closest vegan option in the market.   Cheddar is available upon request.
Add Vegan Toppings:
Pepperoni slices: Yves pepperoni deli slices 8/4.2oz case
Chicken strips:

Gardein chick'n strips 10lb case
Beyond Meat chicken free strips 4/5lb case

Bacon slices: All Veg vegan bacon slices
Next steps
Contact us at 510.398.7266 if you are interested to find out more how Vegan Distribution can help you to expand customer base, or fill out the form below if you would like us to contact you.
Thank you.